For many of us, childhood has been about watching our favourite anime series. But, among all of these, the one that truly captured our minds and hearts was Pokemon. Over the years, the franchise of Pokemon launched numerous spin-off games and trading card games to elevate their fanbase.
However, the thing that truly provided a growth spurt to the Pokemon fanbase was various games crafted by the tech-savvy fans of Pokemon. Unfortunately, some of these games were taken down due to copyright issues, while some managed to keep entertaining the fans.
Although many of these games have taken inspiration from the Pokemon series, they still introduce new Pokemon, storylines, and exceptional mechanics to all the Pokemon lovers.
Read on to get to know our top picks from the wide range of Pokemon fan games available online.
5 Best Pokemon Fan Games
Pokemon Insurgence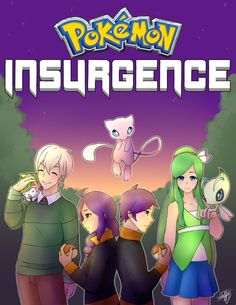 The very first Pokemon fan game is Pokemon Insurgence. With high-quality details and ample customization options, Pokemon Insurgence has been one of the most popular Pokemon fan games for many years. Furthermore, based on RPG, the user wouldn't require any emulator to play the game. 
The game is produced by TheSuzerain and is set in a region known as Torren. With this new setting, this game has taken a complete turn from the show's conventional story. Instead of happy exploration, the players have to encounter gangs and cults trying to take over the control.
Some of the exceptional features of Pokemon Insurgence include trainer-customization, secret bases, online trade, mega evolution, and delta species. These delta species are not the usual Pokemon you have seen for years. Instead, they allow the users to combine different Pokemon to create the one with maximum powers. 
In addition, players can also change the difficulty level, select from different challenges, and even select from a light and a dark version of the story. A professional team also works actively to prevent bugs and patches, making Pokemon Insurgence a highly sought-after Pokemon fan game. 
Pokemon Godra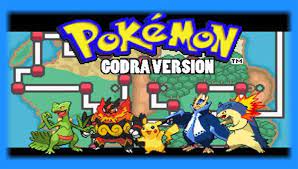 Pokemon Godra is another fan game that is one of its kind. The reason is, the focus of many Pokemon games is on the Pokemons themselves; however, this game came up with the concept of focusing more on the trainer. This way, the users are not limited to the role of a Pokemon trainer. Instead, they can choose from a variety of roles, including war party leader, safari zone warden, a military general, and many others. 
Moreover, this Pokemon fan game also features different Pokemons from a wide range of games and generations. The official map of Pokemon Godra is divided into two regions; east and west. Both of these regions have distinct missions and storylines. All in all, this RPG game is a great option for individuals yearning to step into the world of Pokemon. 
Pokemon Dark Rising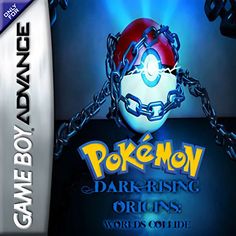 If you think Pokemon games are child's play, you will undoubtedly enjoy Pokemon Dark Rising. Having a difficulty level of 11, this Pokemon fan game is considered the "Dark Souls of Pokemon Games."
As the name suggests, this game revolves around Dark Rising, which occurs in the Core region. Pokemon Dark Rising further follows various adventures of a youthful Pokemon trainer. The game begins with a Pokemon choosing the user as their trainer. After that, the trainer sets off on their exploration, accompanied by the 5th generation Pokemon. The best part is, the player can pick any 5th generation dragon Pokemon as their first Pokemon.
On top of that, this game is known to be difficult as the Pokemons faint even when attacked by a Pokemon with little strength. Therefore, if you are not careful, you can lose all of your Pokemons in no time and then will have to start again from nothing. 
Pokemon Uranium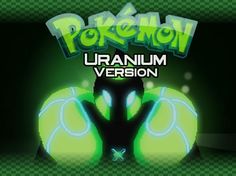 Pokemon Uranium was launched in 2016 after taking almost nine years to develop. However, it was taken down sometime later after a cease and desist notice was issued by Nintendo, the creator of the original Pokemon series. Fortunately, a dedicated fanbase took control and relaunched the game with minor alterations. Now, Pokemon Uranium has become one of the most popular Pokemon fan games, with over 1.5 million downloads. 
Pokemon Uranium features a wide range of brand-new Pokemons along with a quality of over 150. The events of this game occur in the Tandor region, where a nuclear blast has been taken place, which also took away the life of the trainer's mother. Having a serious storyline, the player's primary goal is to acquire eight badges by the end of the game. Once all the badges are earned, the trainer has to face the Tandor league.
Moreover, the trainer will encounter various dangers that threaten both humans and Pokemon throughout the journey. The player will also get the opportunity of training 150 different Pokemons. A notable thing about this game is the addition of "nuclear" Pokemons, which the player can also train. 
Pokemon Pheonix Rising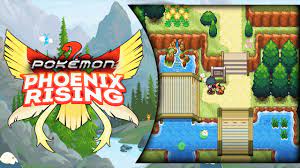 Pokemon Phoenix Rising is another game loved by many Pokemon fans. Although the game isn't completed yet, it has already gained an ample amount of popularity. The project is being supervised by Gav, who has made sure to include all the true essence of Pokemon.
The game is set in the Hawthorne region and features a storyline with multiple choices. Like many other Pokemon fan games, Pokemon Phoenix Rising also has a mature story. There has been a war in the region, and the player's mission is to bring everything back to normal. The game's other notable features include side-quests, new towns, skill trees, and a narrative of the player's choice. 
Furthermore, Pokemon Pheonix Rising has also presented intriguing Relic Pokemons, including Skiddo, Tentacool, and Koffing. The trainer is free to choose the Relic Pokemon as per their own choice.
The only drawback of Pokemon Pheonix Rising is that its development has not been completed yet. However, the already available version indeed is worth a try. 
Final Words
We aim to present some of the best and popular Pokemon fan games through this article. We are sure all of these games will keep you entertained and make you look back at all the good times you had while watching this timeless anime series.