Proxies play important role in our day-to-day life whether you are a person living in a country with tight censorship like china or a student in school/college where the administration has blocked access to entertainment sites or a employee whose company has blocked access to Facebook and YouTube, whatsoever the reason the solution is simple and its using proxy servers or VPN's.
Should I use Proxies or VPN?
The answer to this question varies from person to person but here are some points to find out what's the most suitable option for you:
| | |
| --- | --- |
| Why Proxies? | Why VPN's? |
| Proxies are simple and straight forward which don't need any account creations or payments. | VPN's make it easier to access restricted sites without opening proxy sites again and again. |
| | |
| --- | --- |
| Why not use web proxies? | Why you should not use VPNs? |
| Web Proxies are not considered a safe place for accessing secure content. | You need to pay for the services in most of the cases and have to install software on your PC, which you can't if you are using a college or company PC. |
If you think proxies are the right choice for you, then you are at the right place, I will be soon sharing some of the best web-based proxy sites which work with all the block sites.
Is using web-based proxies secure?
Not in most cases, but it should not be a problem if you are using them for general purposes and not for secure data. We will highly recommend you never share your personal data while using proxy sites as you are at risk of being hacked or the data being stolen by someone else who can be the owner of that proxy.
How are proxy sites helpful?
Proxy sites are the most helpful tools, you can get the following advantages with them:
Unblock blocked sites easily without paying a single penny.
Anonymously browse the data while no one knows about it.
Access the content that is limited to the user of that country only.
Save bandwidth data as most of the proxy sites remove useless content including ads.
How do proxy sites work?
Proxy sites just route your connection from middle server instead of direct connection to original server, you can consider it as alternative bridge to your destination website as direct one is blocked or you can understand it with this basic example, consider that you want to fly Dubai from Washington DC but you found that there is no direct flight so you choose the flight to London and then fly indirectly to Dubai, that's the same way proxies works.
Is it safe to use proxy sites in school or offices?, Can somebody know what I am browsing?
It's safe but up to an extent, your college or office admin can only see the URL you are visiting (if they monitor the traffic), so they won't exactly know what you are browsing, some admin can even see title of the content so it's better to use SSL proxies as there will be no information except URL for them to see, it's same for the VPN's.
Proxy sites use dynamic URLs which make them even more secure, these links are only accessible to you so if someone tries to open those proxy links, he/she will be redirected to the homepage of that proxy and they won't get any clue of what you browsed, which's cool.
That's enough, here come the best proxy sites.
Top Ten Best Free Proxy Sites
Finding the safe, secure, trusted & working proxies isn't the easy job, you have to look for hundred of sites to find the right one, but now it's not the problem for you anymore because we have selected the sites after various level of tests to make sure they work perfect for you, still if you find any problem with them, notify us and we will look into them as human error is possible.
1. Zalmos Proxy
No doubt, this is one of the best and most used proxy servers, the good thing about this site is that there are no pop ads or advertising that annoy users, it's fast and compatible with most of the sites. Unblock any blocked site in a matter of seconds, just enter the URL, press Enter and your required site is in front of you.
No Pop ads.
Compatible with most of the sites.
Fast and Free.
Easy to use.
Trusted old proxy site.
URL: Zalmos.com
2. ProxyFree
ProxFree is another amazing proxy site with much more flexibility and control then zalmos proxy, you can choose the middle server location and can unblock any site. The bad thing is that this site surf pop ads while browsing which you may don't like, you can check if it fits your need and requirements.
Fast, Free and Easy.
Multiple Locations.
Have few pop ads.
Trusted proxy site.
URL: Proxfree.com
3. Proxy1122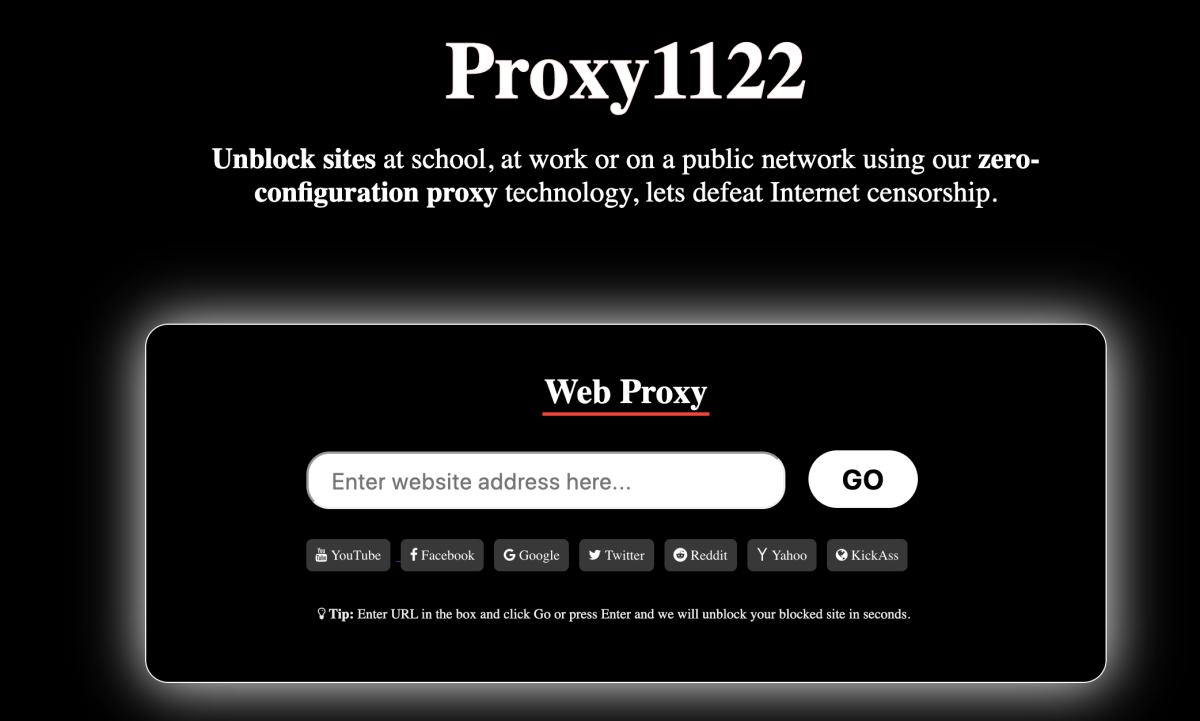 That's another amazing proxy site which is much more powerful and have no pop ads at all, you will like the way this proxy works, its fastest and works well than any other site. I like the look and feel of this proxy site and prefer to use it most.
Fast, Free and Easy.
No pop ads.
Compatible with most of the sites.
Highly secure and Fast.
SSL supported.
URL: Proxy1122.com
4. Proxy Site
Here comes another one that you gonna love, this proxy site gives you complete freedom and support for all blocked sites. The Good thing is its beautiful layout and ability to select from multiple servers. There are some annoying ads on this site but they are not the problem.
Beautiful layout.
Fast, Free and simple.
Multiple server options.
Some annoying ads.
URL: Proxysite.com
5. Yellow Proxy
Still, need another one, here is the one you can try right now, this also works fine and is good but no as other.
Free & Simple.
Few Ads.
Compatible with most sites.
URL: Yellowproxy.net
6. Aweb Proxy
This is another fine proxy to let you access the content you want the most, fast, free and simple to use.
Works Well.
Few Ads.
Easy to use.
URL: Awebproxy.com
7. HMA Pro
Hidemyass is a famous VPN company which is providing free and fast working proxy server which you can use online without paying or registration. This is fast and ad-free proxy site which you will like the most.
Fast and Free.
Easy to use.
Simple and no ads.
Best for browsing.
8. Unblock Free Proxy
This is another fine proxy site which will always work well. It does not provide a direct proxy, instead, it will refer you to the finest server available online so you can access blocked sites without looking for any good server.
You don't need to search for another proxy.
Always updated and works fine.
Best for all browsing types.
URL: unblock-free-proxy.com
Some of the proxies from this list are removed as they were not active anymore. These proxies are good enough for day to day use. You can share your favorite one with us in comments.