Taboola is a well-known platform for publishers to earn money from native advertising. It gained amazing popularity in the last few years and is completely changing the way Ad industry works. The majority of the websites with large traffic are using Taboola to earn more. Taboola got success just because of a good revenue and online reputation.
Taboola at this time is only available for publishers having more than 1M traffic/month, publishers with less traffic are not able to use this network however, many alternatives of Taboola emerges in market after Taboola success so you can use them on low traffic sites, but still some top content sharing networks are limited to big publishers only.
Taboola Benefits
Taboola publishers have many benefits, some of them are:
Taboola does not have any minimum payout limit, you will get all of your payment on the 40 net basis.
Fastest support enables you to work smoothly.
You can control the content appearing on your site.
No-Risk of the account being closed like Adsense.
Simple & easy to use and install.
Taboola Alternatives
With success of Native Advertising many new ad networks emerges in market, some of them are very good alternatives to Taboola while some are not as good as this, many of them are also paying better then Taboola, but all of them have their own requirements and limitations, We have gathered top ten Taboola alternatives to get started.
1. OutBrain (Now merged with Taboola)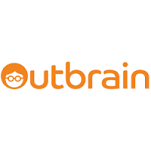 Outbrain is one of the oldest and top competitors of Taboola, unlike Taboola they focus on quality, not quantity. Publishers also get good CPC as compared to other networks and Advertiser campaigns bring a good result, but the problem is that publishers can not apply for it, they choose publishers themselves to maintain quality, they also ban advertisers with fake ads without fear of losing their money.
Pros
Highest CPC, compared to other native advertising companies
Trusted by the world top sites
Real-time reporting
Cons
Available for premium publishers only
SITE:www.outbrain.com
---
2. Adblade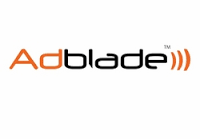 Adblade is also one of the oldest native advertising platforms used by thousands of premium publishers like FOX NEWS, they are also leading the native advertising, but they are not as famous as other networks.
Pros
Trusted old brand
Large Ad inventory
Cons
Difficult to get approval for small publishers
SITE: Adblade.com
---
3. RevContent
RevContent is somehow new in the market, but they are doing well from the last few years, they grow by the amazing rate of 500%/year, now they are serving more than 100 billion recommendations per month. There is less chance for small publishers to be considered in their network, but large publishers are welcomed by them.
Pros
Leading native Ad network
Large Ad inventory
Premium Publishers
Cons
Not available for small publishers
Not famous
SITE:RevContent.com
---
4. Disqus

Disqus is a famous commenting system used by millions of websites & blogs, with commenting system Disqus also provide Discovery network through which publishers can earn a handsome income and advertiser can reach the right targeted audience, they are also leading the native advertising network.
Disqus Discovery is available for everyone, all new Disqus accounts are automatically set with discovery product. (Update: Now you have to apply for it)
Pros
Highly Targeted Ads
Better Revenue
Available for everyone
Cons
SITE:Disqus.com
---
5. Yahoo Stream Ads
Yahoo also has a native advertising network, but they are limited only to few world premium publishers only, like Cnet, Softonic, etc. It's hard to get in yahoo premium publisher network.
Pros
Look & feel of ads are better than all other networks
Complete customization
Cons
Site:Gemni.Yahoo.com
---
6. Shareaholic
Shareaholic works in the same way as Disqus, but it's not a commenting system. Shareaholic is a social sharing service for website owners to get more shares & likes for their content.
Apart from sharing they are also promoting paid stories using native advertising and also paying best to publishers, ninety percent of publishers are WordPress bloggers.
Pros
Simple & easy to use
Targeted ads for blog sites
Cons
Not trusted like other networks
SITE:Shareaholic.com
---
7. MGID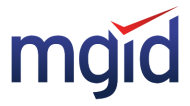 They are not as common as other ad networks, but they are also generating an amazing result because of adult type ads. MGID claims to have more than 20,000 Publishers and 30 million page views per month, you can use them on your entertainment sites to get maximum revenue.
Pros
Cons
Site:Mgid.com
---
8. Content.Ad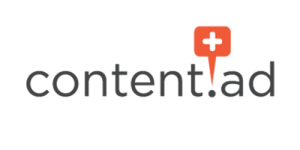 A true alternative to Taboola and best native advertising network for small bloggers, they are also leading the industry, if you have a good looking legal site you will probably get approved.
Pros
Complete Ad customization
Easy to use
Work for all publishers
Cons
SITE:Content.Ad
---
9. Gravity
Gravity is widely used platform for native advertising, this is the network of premium advertisers and publishers, if you get the chance to get into this network then you can expect a handsome revenue, they are trusted by millions of big advertisers worldwide.
Gravity tries to personalize the ad recommendations so the advertiser gets targeted visitors and publishers get good CTR, at this time they are recommending more than 25 million recommendations per day.
Pros
Trusted brand
Old Network
High CTR
Targeted Ads
Good Revenue
Cons
Hard to get the account approved for small publishers
SITE:Gravity.com
10. Adsense Matched Content
Google Adsense soon recognized the worth of native advertising and they have also rolled out "Matched Content" for eligible sites, you can use matched content on sites getting more than 10,000 visitors per day and have a good number of articles.
Pros
Increase in revenue.
Multiple Sizes.
Cons
You can't apply.
Don't provide customization.
Know a better network for publishers? Let us know.