Payoneer is one of the most trusted and used payment processor in Pakistan. From small freelancers to big companies are using this platform to receive their hard-earned money. Before 2016 Payoneer didn't have the support for local bank transfer and people had to use ATM as a last resort to withdraw their money. I remember going every day to ATM to get cash and then deposit it in to my local account. At that time only few banks supported ATM withdrawals and limits were very small. Now Pakistan is one of Payoneer biggest market and they are doing everything to facilitate their users.
I originally wrote this article back in 2014 and now I am updating it after 4 years in 2019 as people are still coming and reading about this topic.
A brief intro about Payoneer
Payoneer is an international financial company that helps people get their money from marketplaces like Amazon and Freelance platforms like Upwork. In Pakistan, due to lack of other options that are available elsewhere like Paypal freelancer most preferred choice is Payoneer.
Getting paid by Payoneer is cheap and fast. You can receive money from thousands of their partners. Along with this, they provide you local bank account from over four countries. I personally have US, UK, Euro & Canada bank accounts provided by Payoneer. I can receive money in those accounts just like local residents, some special rules and regulations do apply which you can learn more about at their website.

You can get money from your clients as well in some of those accounts and can send them requests to pay you directly in Payoneer. Money is transferred instantly in most cases except sometimes when it can take up to a few days. Then you can either hold money in your Payoneer account for as long as you want or you can withdraw to your local bank account or withdraw using their ATM card.
Payoneer Payment Withdrawal Methods
There are two Payment withdrawal options in Payoneer. Either by Bank Transfer or secondly by ATM.
Withdraw Directly to Bank Account
You can withdraw payments directly into your Bank account. Just login to your account. Add your local bank account details and you are done. Make sure your account name matches in both places (Payoneer and local account).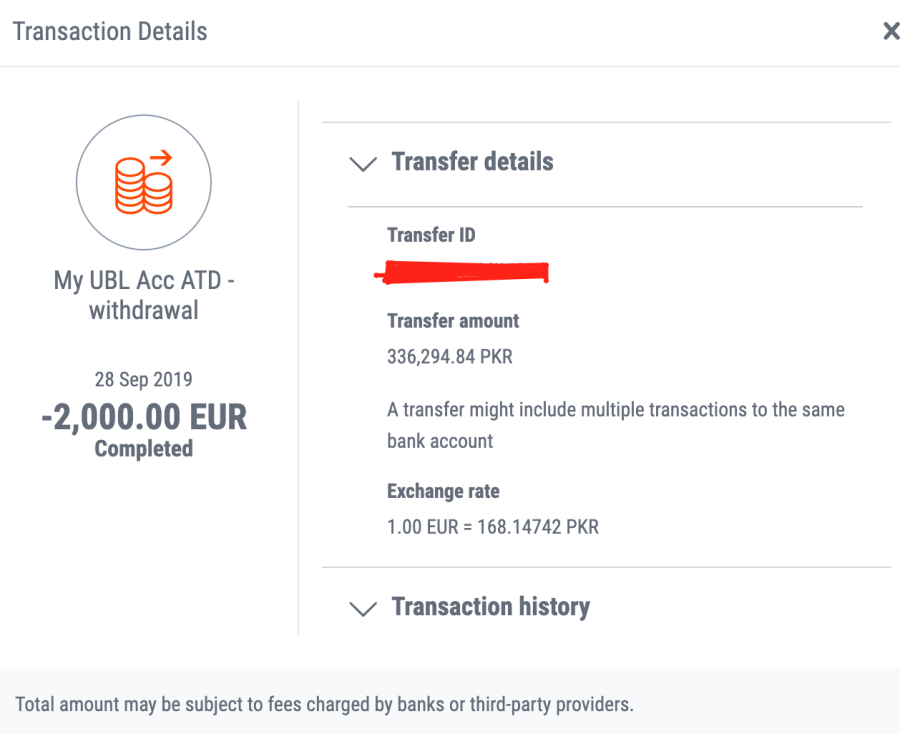 You can even withdraw to your bank accounts in other countries. You just need to have the same names in both accounts and it should be owned by you.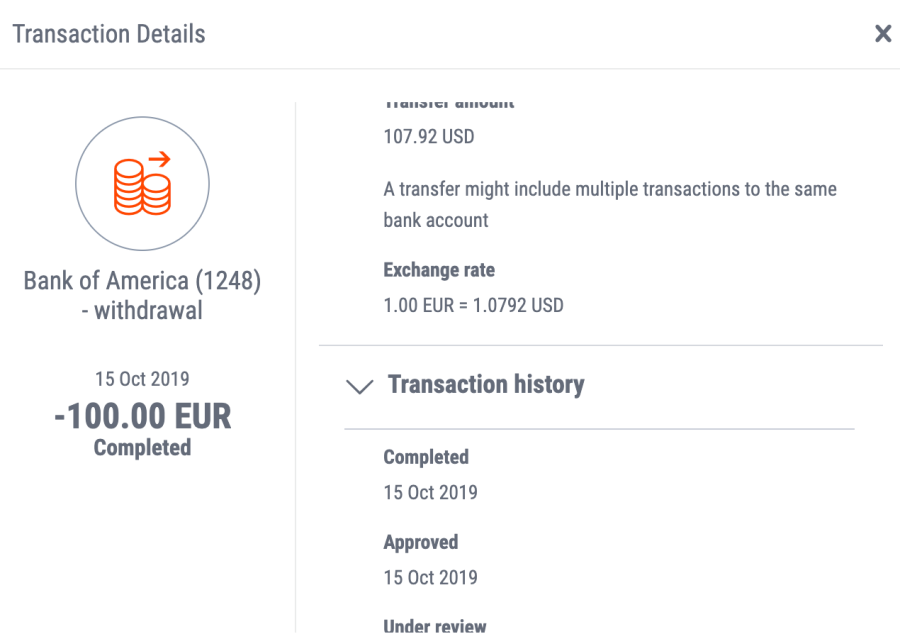 For big customers, Payoneer also offers a method to send a bank transfer anywhere to anyone. Its invite-only feature and only some of my friends have it who are running big tech companies.
Payoneer POS Transactions
You can use Payoneer card at Point of sale locations around the world. It is always my go-to choice when I travel outside the country. Local bank's rates are very bad plus taxes make it even worse. But it's not free. Payoneer does charge currency conversion + international charges which are around 3% for every transaction. I am attaching a screenshot for your reference.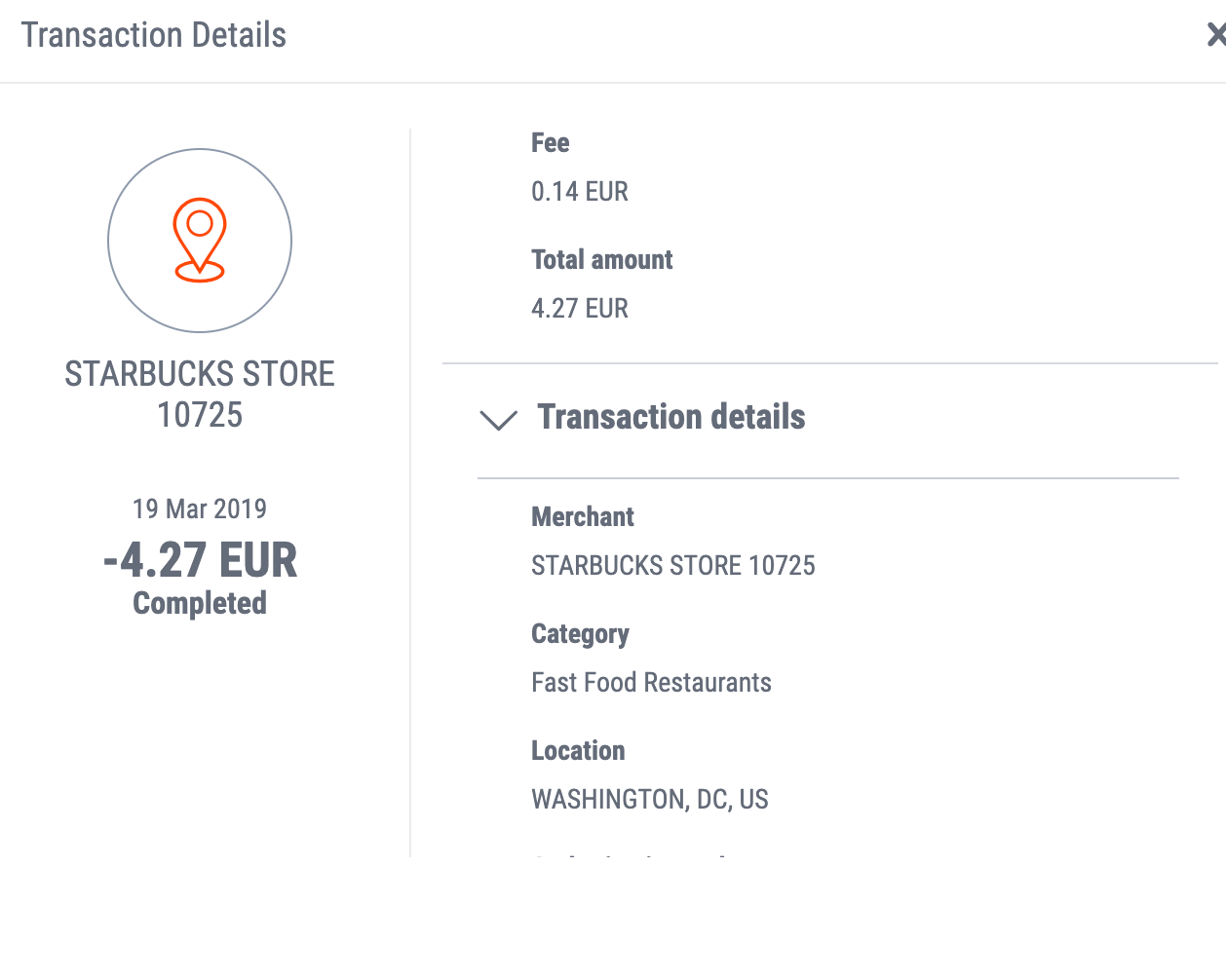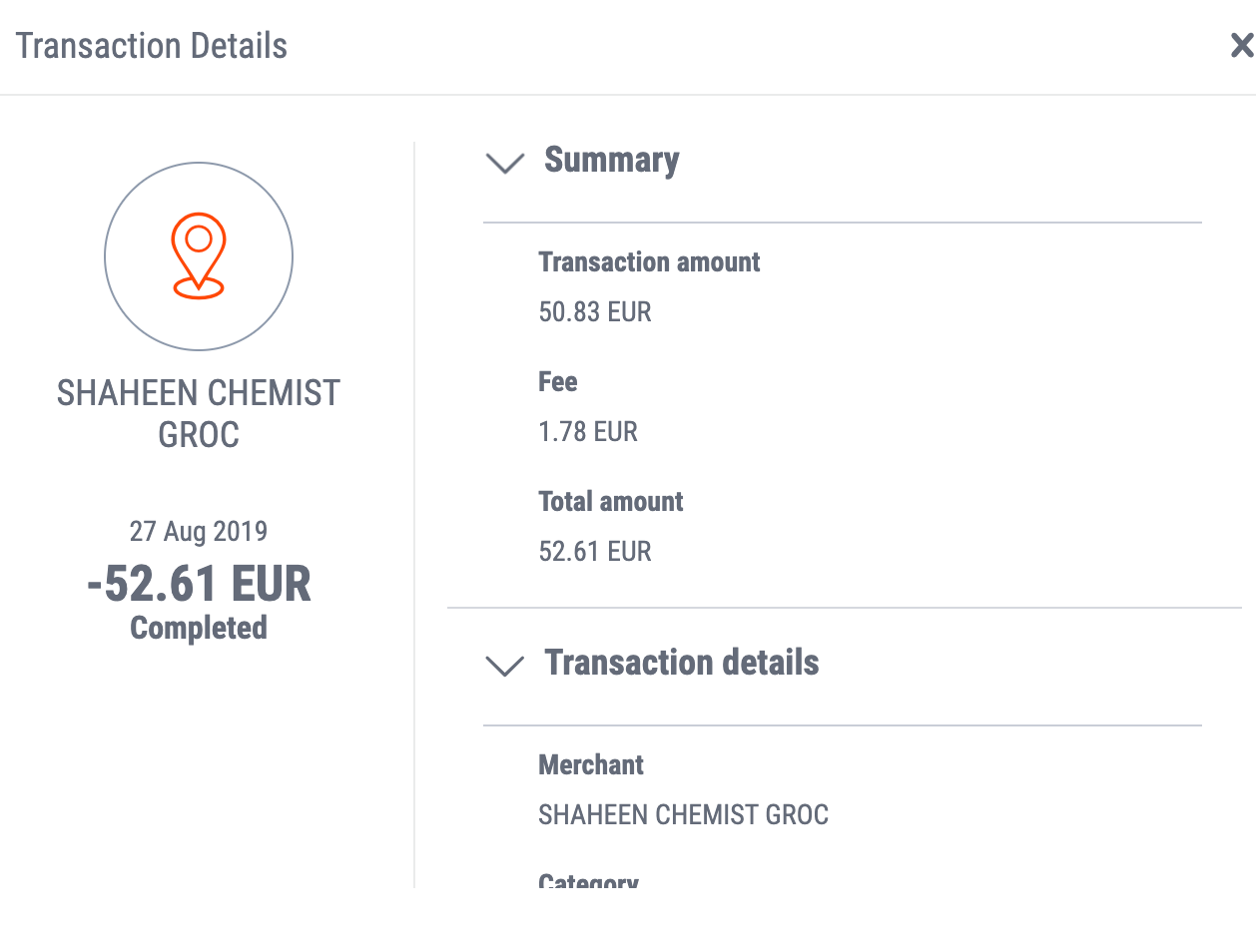 Payoneer ATM withdrawals
Payoneer offer ATM withdrawal but you should only use it when necessary as it's costly and has daily limits. Local bank transfer is comparatively cheap. You will be paying around 3-5$ fees for every withdrawal you make.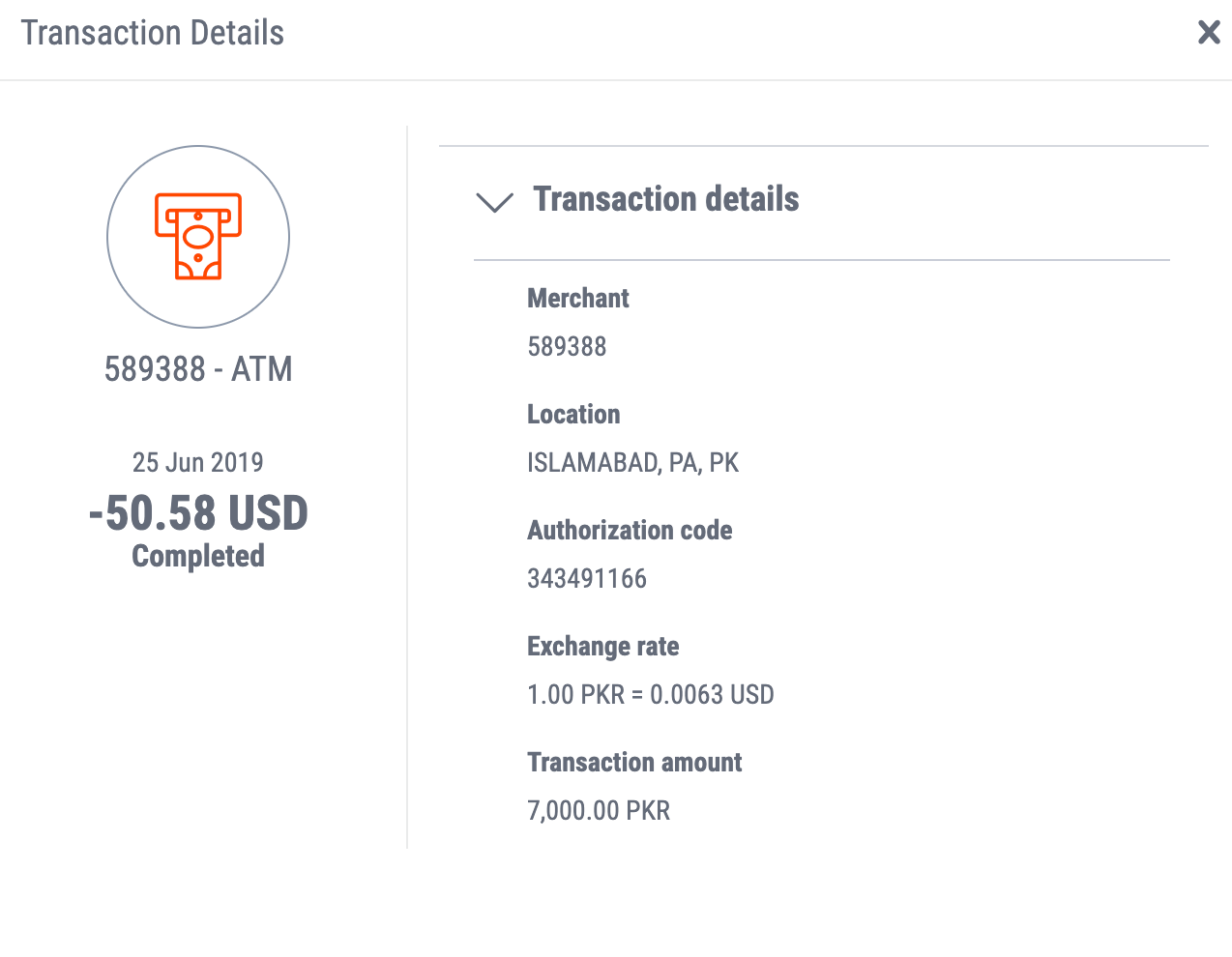 I do not have up to date data on which banks currently support Payoneer cards but these were the banks that were supporting Payoneer ATM cards previously.

Muslim Commercial Bank (MCB)
My go-to option for the Payoneer card is MCB bank. You can withdraw up to 2000$ a day via ATM. MCB does charge around 200 PKR fee plus 3$ by Payoneer. Rates may go up and down according to the market.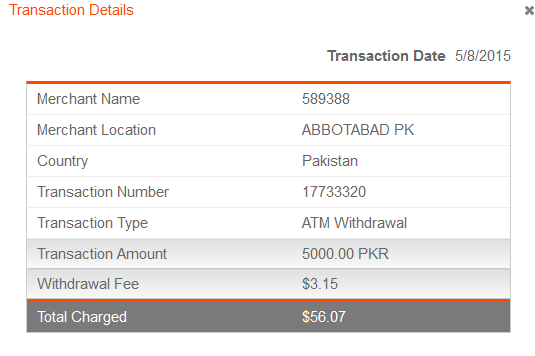 Standard Chartered Bank
SCB is an international bank and their ATM are better suited for international payments. I never had a problem with their machines. The only problem is that they have very few branches around the country and are only present in big cities of Pakistan.


Citi Bank
Citi Bank can also be used to withdraw money from Payoneer, but it's not common because of a limited number of branches in Pakistan, they have only three to four branches in big cities, if you have found any branch near you then you can withdraw maximum from them like that of SCB.
Samba Bank
Samba Bank is also able to withdraw money from Payoneer, you can also use it to withdraw the maximum of 20,000 Rs in one transaction, rates are higher and the bank is only available in few cities of Pakistan like Lahore, Karachi & Islamabad.
Bank Alfalah
Some people reported that they had success with Bank Alfalah as well but I never tried it.
Payoneer Card Online Usage
You can use Payoneer card for online shopping around the world. Some fees may be charged. It's my preferred choice for Aliexpress and other online shopping.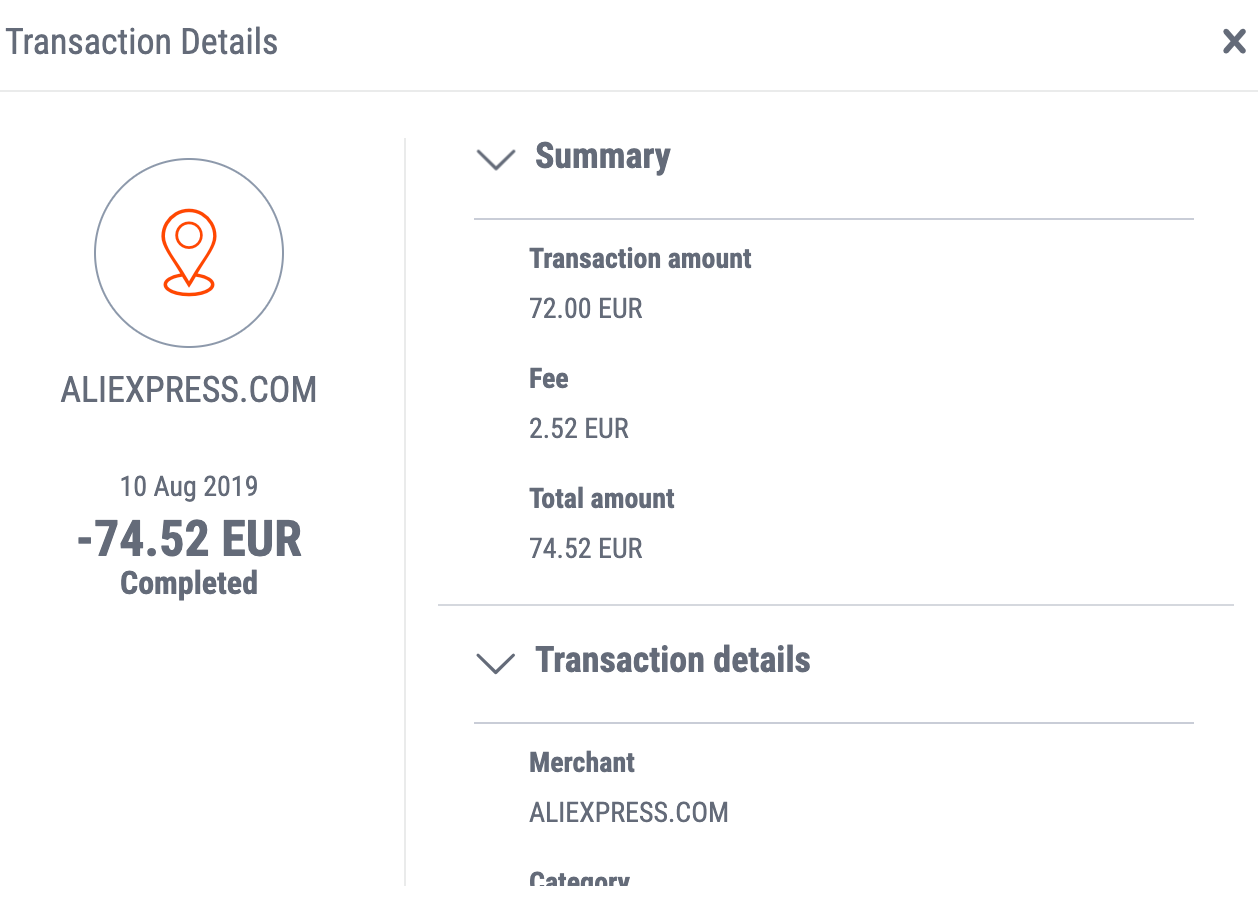 Payoneer Withdrawal Limits
Using Payoneer Mastercard you can Withdraw a maximum of 2,500$ per day or may vary according to your account but Mastercard limits are around this figure.
How to Locate ATM Branch near you?
Finding near the ATM branch is simple just click on the bank name below and it will redirect you to the official website of that bank where you can find ATM near you.
MCB Branch Locator
Samba Bank Branches
Money Exchangers?
In 2014 it was common to get digital money exchanged with local currency but now it's not common and neither recommended. Your Payoneer and Paypal account can get banned or limited if you do so.