Let's rewind back to the olden times when carrying files and documents was not much less of a hassle. Remember those days, when you had to carry a million files of documents from one place to another. Not only that, we had to keep those files safe from getting damaged, lost and what not. I remember I had to plastic coat them to protect them from getting damaged. Well, I still do that because you have to keep them safe. But there is always this fear inside of losing those files and documents. The arrival of computers and technology provided many solutions to this problem. We all were first introduced with floppy disks. I don't know if you are that old or not but back when I was a child, floppy disks and CDs were used instead of USBs in order to save the soft forms of the documents and were also used as means of file sharing. USBs became common a long later after them. We will have to admit that USBs are very convenient. They come in different storage capacities. But the thing with all these devices i.e. Floppy disks, CDs and USBs is that they easily get corrupted and you can easily lose your data because of that. So, in a way, it is not a very convenient way to protect your important documents. Moreover, USBs easily get corrupted and they are easily prone to virus which will not only harm your computer but will harm any computer with which it will attach.
Internet has solved many problems. It has made our lives easier than we imagined. The most amazing thing about internet is that everything you put on it remains there. Data never gets lost which is both a good thing and a bad thing. Good thing because data can always be recovered; bad thing because it can violate user privacy sometimes. However, over the past few years, developers have focused on protecting the user data and keeping it safe. Such online applications not only tend to provide us an unlimited amount of storage capacity but also promise to keep it safe. One such application is Dropbox which was developed in 2008 and with its arrival; it literally changed the concept of file sharing. It is a cloud based storage application that offers file sharing, synchronization etc. All it requires is to first sign up and then it will give you a whole lot of space for file storage and sharing from anywhere in the world. It has limited the use of USBs.
Dropbox quickly became an inspiration to many which resulted in generation of many similar models by other companies and guess what, the later products are even better than Dropbox. Although, Dropbox is the Adam but sometimes the kids perform better. So, let's have a look at some of these remarkable Dropbox Alternatives.
Google Drive
Has Google ever disappointed? NO!
Google Drive developed by Google came 4 years after the Dropbox but it certainly has more users as compared to the Dropbox. The reason is because it is better than Dropbox in every aspect. I have used both of them but I don't use Dropbox anymore because Google Drive is more reliable and has better services. Like Dropbox, it offers features like:
cross-platform availability
instant-sync, ability to share your files
collaborating with other individuals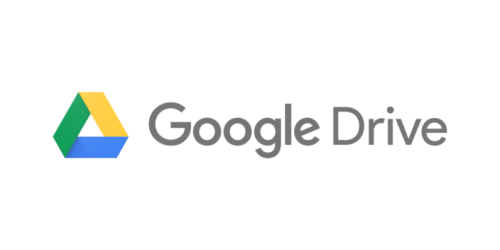 The free version of Dropbox will only provide you 2 GB of space whereas, Google Drive offers 15 GBs. Yes 15 GB. However, the 15 GB is shared between various Google Services including Gmail and Photos but it is still a better deal than Dropbox. Even the paid services of Google Drive are more versatile.
Let's come to the main point why people choose Google Drive over Dropbox. You can easily collaborate on Google Drive i.e. multiple people can work on the same file simultaneously with Google Docs, Google Sheets etc. It comes with inbuilt Google Docs, Sheets, Slides, Hangouts, Calendar and many more stuff. You will only require your email id to access your Google Drive. It is quite easy to use. The uploading and downloading the files from it is simple and easy to understand.
If you wish to use the Google Drive for business purposes then sign up for 10$ per month to access the Google's G Suite for all the exciting features. Google Drive on your desktop computer has everything you have in the web version but a drawback is that it syncs the files to your local machine so they take of its storage.
Free Storage Space: 15 GB
Premium Plans & Pricing: 100 GB for $1.99, 1 TB for $9.99, goes up to 30 TB for $299.99 (monthly prices)
Tresorit
Nothing is more important than the user privacy. People still like a million times before uploading any content online and I know, like me you will also have some concerns regarding the security and privacy of your data.
Well then here's the good news. Tresorit aims to provide end to end encryption to its users which protect the data super efficiently. Google Drive and Dropbox lack this feature because of which it gets a bit easy to access the files of other users. But Tresorit are betting on their privacy system. They are even ready to pay $50,000 to anyone who can breach their security. If you by any chance happen to be a privacy freak then there's no better option for you than Tresorit. It is the safest and most reliable cloud storage in that respect.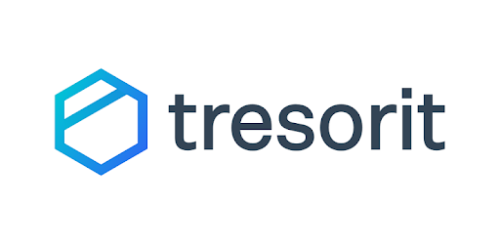 As far as the encryption is concerned, it will encrypt your data when you will upload it which means that anyone working at Tresorit won't be even able to peek into your files. Not only that, Tresorit also follows Zero-knowledge authentication. That's just a fancy way of saying that your service provider (Tresorit, in this case) does not save any of the passwords and encryption keys, making it impossible for anyone even the workers at Tresorit to access your file. Since you have the key which is locally stored on your computer, either you or the people you have chosen to share the files with can view it. Its encryption comes with a cryptographic key. This cryptographic key will not let anyone access your shared files unless you give them a protected password to unlock the encryption.
 The sad part about it is that if you were thinking of getting it free then let me break it to you, it is not free. You will have to pay for all its amazing features like cross-platform support, 1 TB storage, unlimited version recovery etc. However, you can enjoy the 15 day free-trial but if privacy is your top priority then just buy Tresorit.
Free Storage Space:Not Applicable, Free 14-day trial
Premium Plans & Pricing: $20/user/month (2-9 users) and $12/user/month (10 or more users)
Sync.com
Sync.com is perfect for people like you and me who value both the privacy and the collaboration. Like Tresorit, it also provides end-to-end encryption of files. But the thing Tresorit lacks is the collaboration. The .com at the end can be a little confusing but it offers all the wonderful apps for Linux, Apple, Windows and even Android.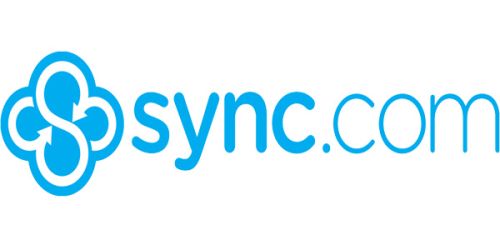 It is similar to Tresorit in its security system like it also provides Zero-knowledge authentication. But it is better than the former because it handles collaboration more intuitively and powerfully. You can select who you want to share the files with. You can even allow the members to edit your file and invite more people.
It has both the paid and free version. The free version offers 5 GB of space. It is also super-fast but if you have slow internet connection then you might not get to enjoy its full speed performance.
Free Storage Space: 5 GB
Premium Plans & Pricing:2TB for $8/month (personal) and 1TB for $5/month/user (Business)
OneDrive
If you think it's hard to beat Google then just know that it is even harder to beat Microsoft. Yes you are thinking right. OneDrive is the product of Microsoft Corporation. It provides a tough and close competition to Google Drive and Dropbox.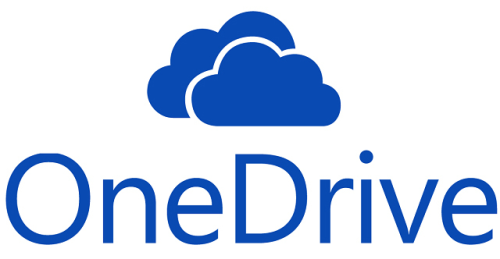 Like Google Drive, the free version of OneDrive also offers 15 GB of space. Furthermore, it has the best pricing plans which will give full access to the Microsoft Office Suite for no additional charges. If you are a student or someone who uses the Office Suite on regular basis, then buying OneDrive will be beneficial for you. No matter what happens, there can't be any tool to beat the Office Suite. There can never be anything as brilliant as Word and Excel and if buying OneDrive gives them for free then it's definitely worth it.
OneDrive also comes with inbuilt OneNote support, which is one of the best note-taking apps out there. You can create a list, write quick notes, scan your documents and what not.
Free Storage Space:5 GB
Premium Plans & Pricing:50 GB for $1.99/month, Office 365 Home with Premium OneDrive Features for $99.99/year, and office 365 Personal with Premium OneDrive Features for $69.99/year.
Box
Dropbox focuses on the individual users whereas Box is developed for business purposes. It is developed solely by keeping in mind the needs of the business dealers. The setup process is simple. It requires an easy sign up and after that, all the files will sync automatically from your Box folder.
Because it is a business oriented storage cloud, it offers some of the best collaborative tools in the market. It uses the support of third party apps like Microsoft Office which allows users to edit the documents on real time basis. The best thing about it is that it has a pop up chat which will let you to chat with your group members right within the document you are working on.
Apart from Microsoft, Box uses the support of many third party companies in order to enhance the user experience and provide the best of everything to its users. With the support of such applications, you can edit and view the documents online.
It offers 10 GB for free trial version and doesn't offer any free package. You will have to pay to use it if you need to properly handle your business documents.
Free Storage Space:10 GB, Free Trial
Premium Plans & Pricing:100 GB for $5/month/user and Unlimited Storage for $15/month/user.